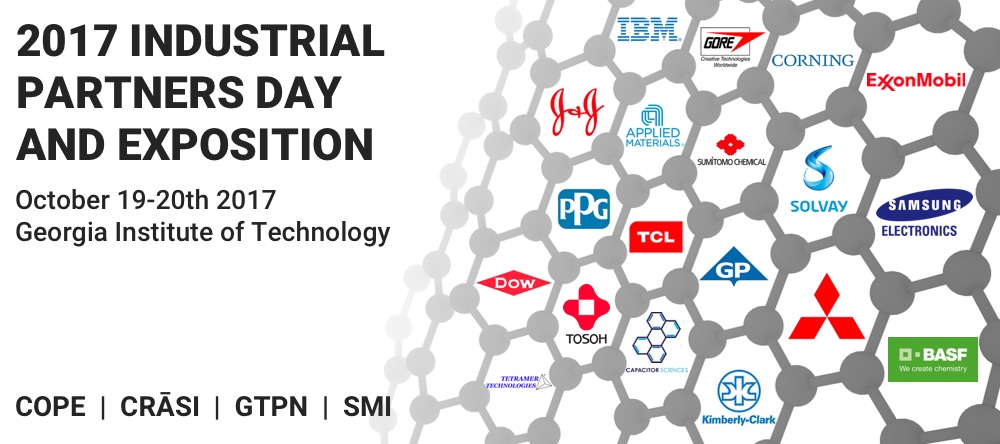 The STAMI Industrial Partners Day and Exposition features presentations by Professor George M. Whitesides of Harvard University and the STAMI team of faculty and students for two days of science, brainstorming, and networking.

Agenda Highlights
Thursday, October 19

Keynote Address: Prof. George M. Whitesides
Introduction to STAMI Centers
Brainstorming Lunch: Odyssey of the Mind
Faculty presentations, posters, refreshments

Friday, October 20

Industry presentations and/or roundtables
Meetings with faculty and students
Prof. George M. Whitesides Public Lecture on Georgia Tech Campus

Presentations
All registered attendees of the STAMI Industry Partner's Day are registered and invited to two presentations associated with STAMI by Professor George M. Whitesides from Harvard University, entitled "Electron Transfer across Self-Assembled Monolayers" and "Accessible Bioanalysis for the Developing World and the Point of Care". Georgia Tech faculty associated with STAMI will also be presenting and poster session with refreshments--as well as networking and brainstorming sessions throughout the two days--will allow attendees to gain a deeper understanding of critical research currently happening at Georgia Tech in advanced materials and interfaces.

Attending Companies
Applied Materials • BASF • Corning • Dow • ExxonMobil • Georgia Pacific • IBM • Kimberly Clark • Mitsubishi Chemical • Samsung Electronics • Solvay • Sumitomo Chemical • And more

Attendee RSVP
About STAMI
The Center for the Science and Technology of Advanced Materials and Interfaces (STAMI) supports the activities of researchers across Georgia Tech for Creating the Next generations of advanced functional materials and interfaces. Learn more.